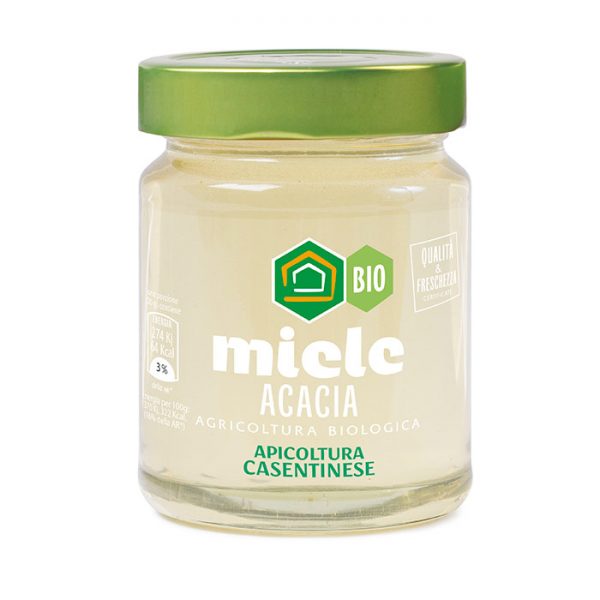 ACACIA ORGANIC
Acacia is a shrubby or arboreal plant. The main characteristic of this type of honey is the high content of fructose. It has always a light color, with almost colorless to straw yellow shades. Italian organic honey selected in the field 100% italian. Blossom time: April-May.
POSSIBLE COMBINATION

Great as sweetener for hot drinks or with blue cheeses.
PACKAGING
Jar with
350gr - 750gr
NUTRITION PER 100gr
| | |
| --- | --- |
| Energy | 322 Kcal |
| Fat | 0 gr |
| Protein | 0,6 gr |
| Sugars | 80 gr |